Bua na Cainte WINS
European Language Label of the Year Award Winner 2015
The contribution of the programme Bua na Cainte was recognised by the European Commission and was awarded the European Language Label of the Year Award 2015.
In its adjudication on Bua na Cainte the jury commented Excellent.
"Resources are of a high standard…. The project has a highly integrated ICT element which uses technology as an effective teaching and learning approach…. Considering the linguistic diversity of Irish primary schools, this project and its materials could be an excellent resource for parents who do not have knowledge of the Irish language… Because of its transferability to contexts outside of formal school settings, this project could have potential to be used in a range of informal learning settings.''
Bua na Cainte was the only winner awarded the term 'excellent' by the jury in 2015.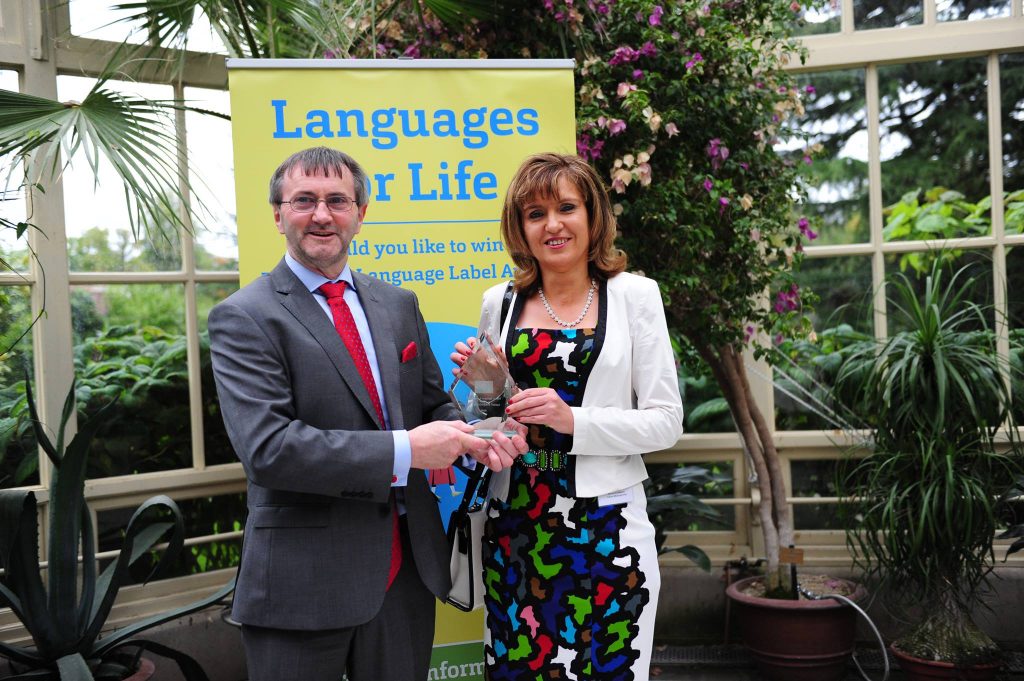 ---
Bua na Cainte WINS
Best in Digital Learning Award at Accenture Digital Media Awards 2016
Edco are delighted to announce that our Irish Language Programme Bua na Cainte fought off stiff competition to be announced, as the Winner of the Gold Award for the Best in Digital Learning at the Accenture Digital Media Awards 2016!
This is a testiment to the programme and to all the Bua na Cainte that worked so hard to produce and deliver such an innovative programme.
Bua na Cainte has truly transformed the teaching of Irish in the classroom.