Bua na Cainte is an award-winning, innovative and fully interactive Irish programme t

hat is transforming the teaching of the Irish language
The Interactive Programme, which is available from Junior Infants to Sixth class, contains thousands of interactive resources with animated interactive daily lessons that are delivered through: Comhrá, Scéalta, Amhráin agus Rainn, Tasc Éisteachta agus Cluichí, Measúnú, Acmhainní, Clár Bán and Cabhair an Mhúinteora. ​
The Bua na Cainte pupils' book plays a key role in the series, reinforcing the material covered online and encouraging the children to practise using the Irish language in a variety if settings. The pupils' book is used when children are working in pairs (obair bheirte) and to revise and consolidate the language taught. 
An invaluable Teacher's Resource Book, at each level, provides a preview of the themes and language used throughout the programme. This is followed by detailed lesson plans and notes for each theme. In the lesson plans and notes, a wide variety of teaching methodologies and strategies are suggested for the teacher.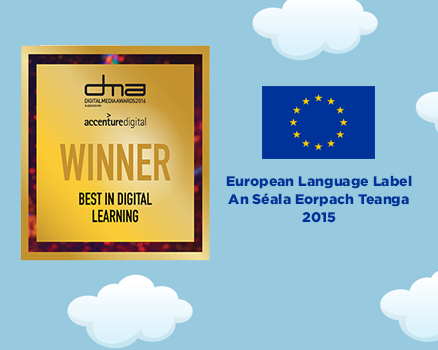 Multi-Award Winning